Our staff welcomes you and
looks forward to serving you
and your family! 
We offer a full range of dental services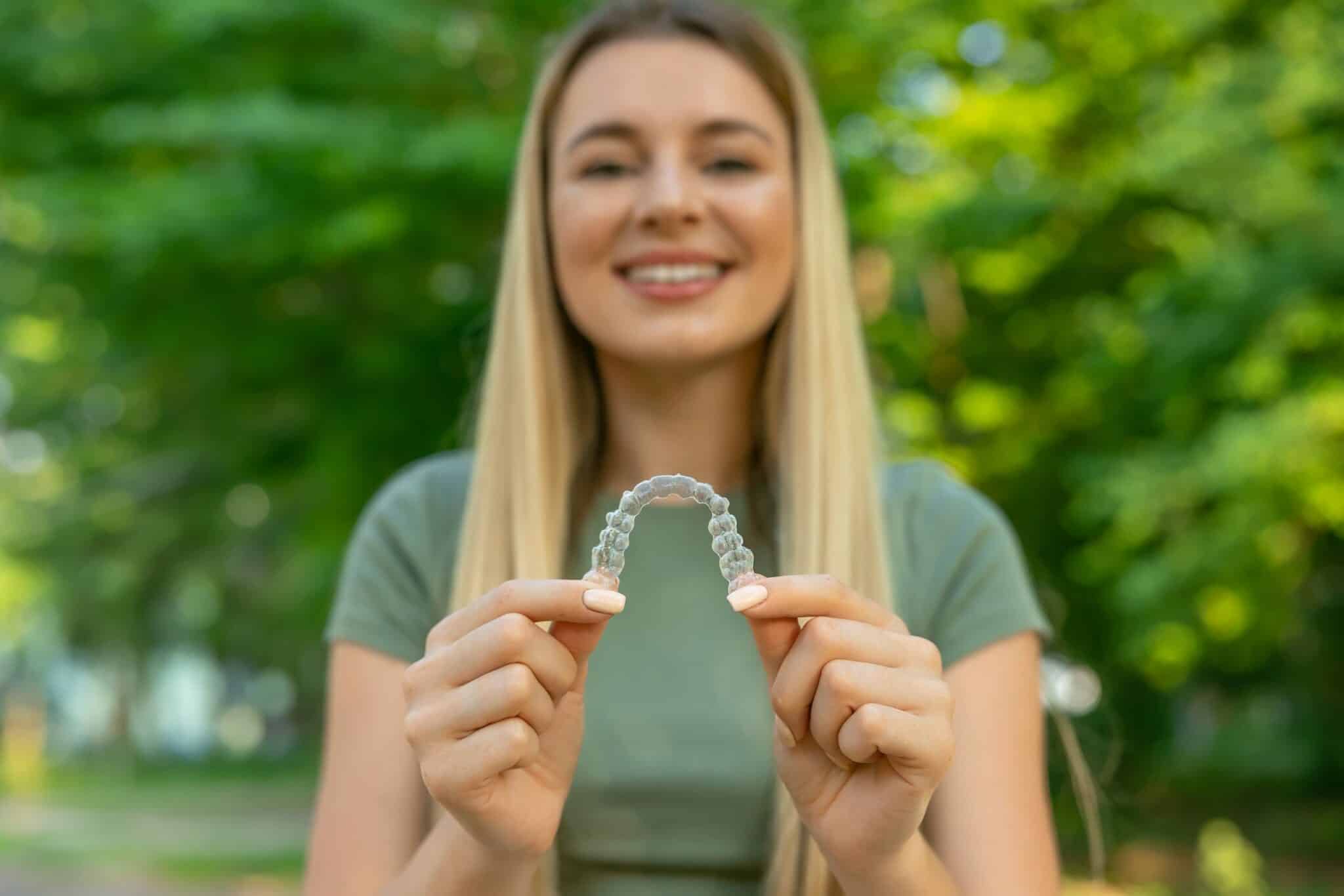 Invisalign
Are you seeking a more discreet and comfortable alternative to traditional braces for orthodontic needs? Look no further than Invisalign from Kincaid Family Dental in Broken Arrow, OK. As a leading provider of Invisalign treatment, Dr. Matt Kincaid and our team of experienced professionals understand the importance of finding the right orthodontic solution for you and your family.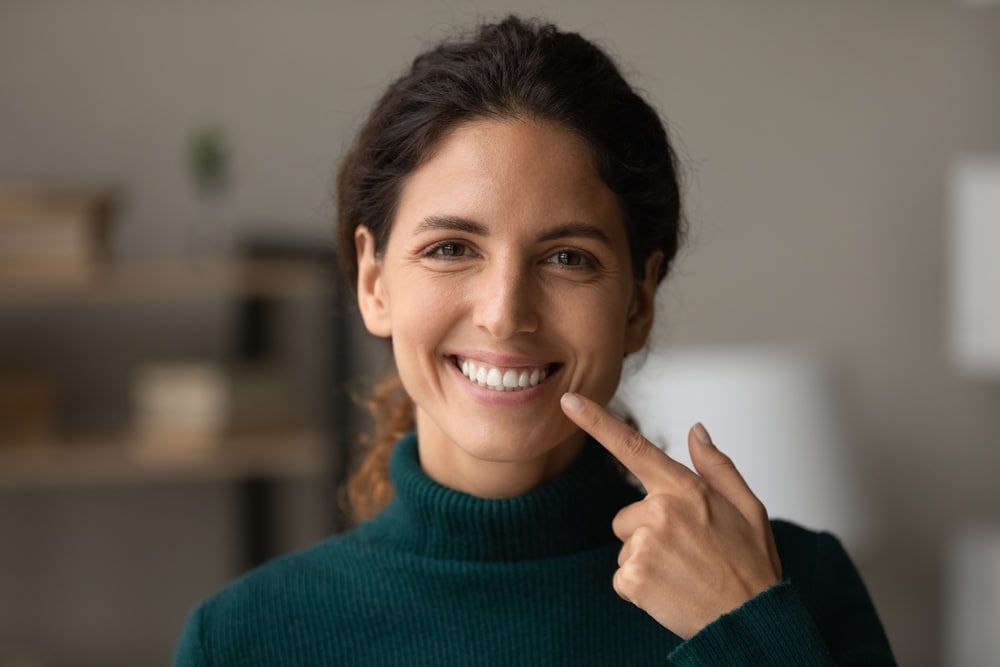 Dental Implants
Dental implants are a popular and effective way to replace missing teeth. We proudly offer this advanced restorative dental procedure at Kincaid Family Dental in Broken Arrow, Oklahoma. Dr. Matt Kincaid and his team have the knowledge, skill, and experience to provide our patients with top-quality dental implants that look and feel like natural teeth.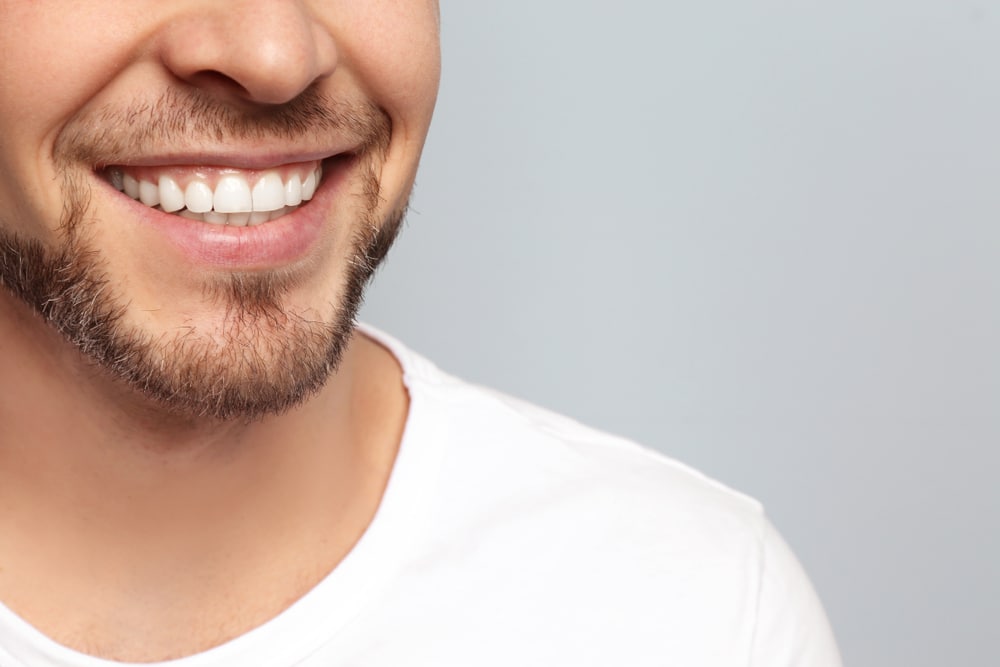 Same Day Crowns
At Kincaid Family Dental in Broken Arrow, Oklahoma, we proudly offer same-day dental crowns using the latest dental technology. With our CEREC® system, we can design, fabricate, and place high-quality, custom dental crowns in a single visit, saving our patients time and hassle.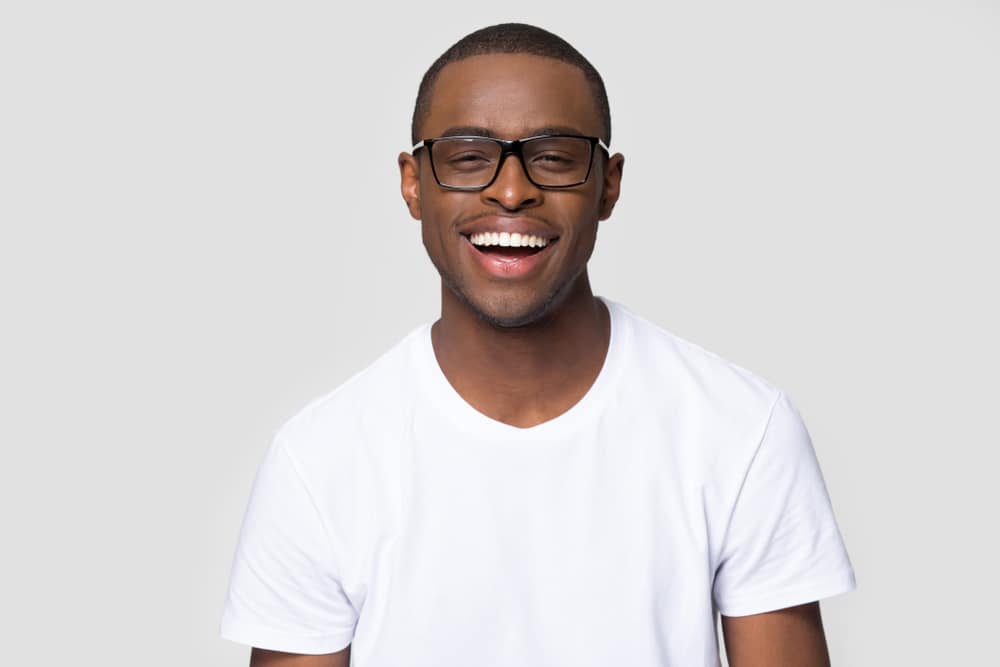 Teeth Whitening
At Kincaid Family Dental in Broken Arrow, Oklahoma, we offer various cosmetic dentistry services to help our patients achieve a brighter, more confident smile. One of our most popular services is professional teeth whitening, which can dramatically improve the appearance of stained or discolored teeth. 
At Kincaid Family Dental, we take a personalized, compassionate approach to oral care backed by state-of-the-art technology and highly skilled professionals who prioritize your comfort and satisfaction. We are committed to providing exceptional dental services tailored to your needs, ensuring a pleasant experience and a healthy, beautiful smile that lasts a lifetime.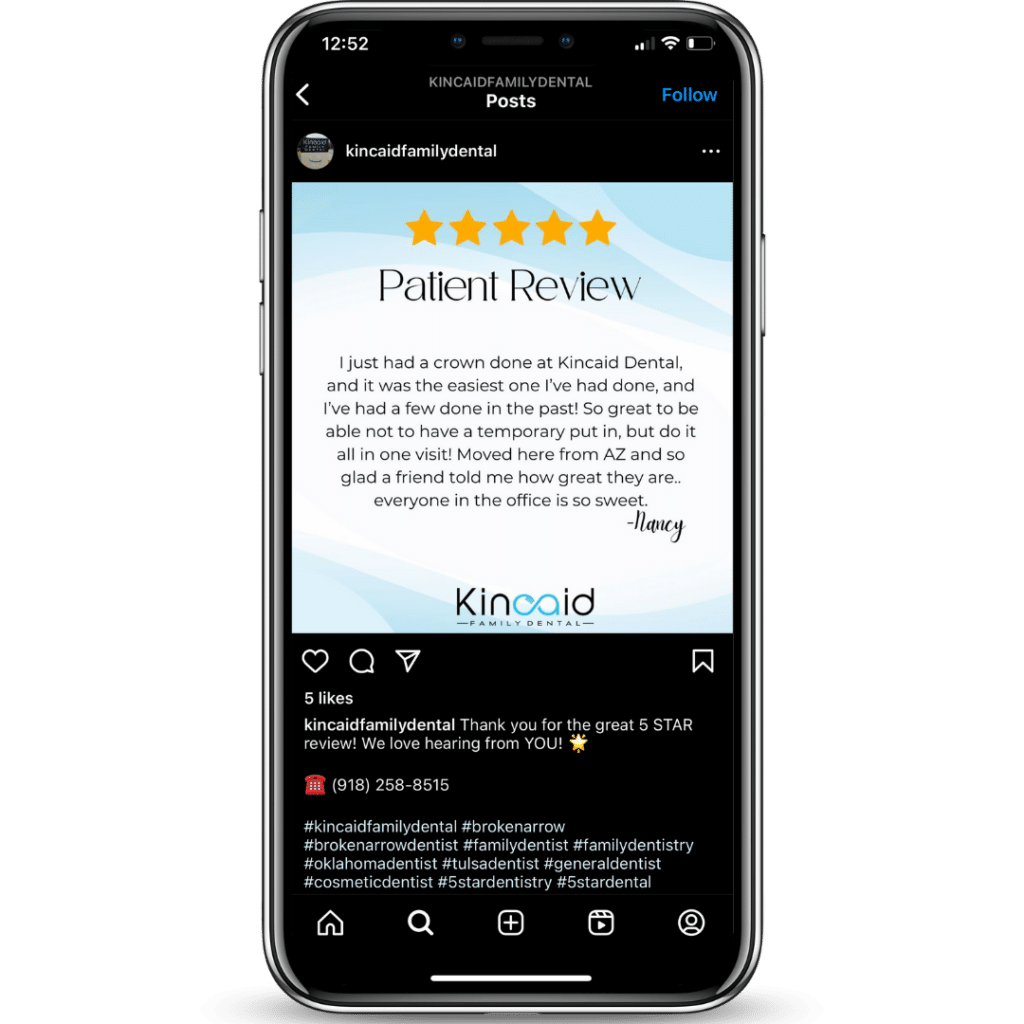 We love to see you smile. Really, we do. It has been our pleasure and honor that you have chosen us to care for you and your dental needs.
Definitely the best dentist and staff around. I've been going there for years and truly look forward to my appointments because I always have so much fun there despite having dental work done. No need to dread going to the dentist when you go to Kincaid Family Dental.
Dr. Matt Kincaid and his team are very professional, knowledgeable, and super friendly! Dr. Kincaid always takes the time to explain any issues or procedures needed, and does so in a way you fully understand. He's honest and compassionate, and never makes you feel pressured into having a procedure done if it can wait awhile without causing further problems. During procedures, he goes above and beyond to make sure you are comfortable and not experiencing any pain. If you are looking for a dentist who is passionate about their profession, communicates effectively, is very skilled, and has a great team of professionals working with him, I highly recommend Dr. Matt Kincaid!!
I'm so thankful for Dr. Kincaid and his team. I did not have great dental experiences in the past so I was nervous to try a new one when I moved to the area. The Kincaid staff is super welcoming and have always made me feel comfortable. Highly recommend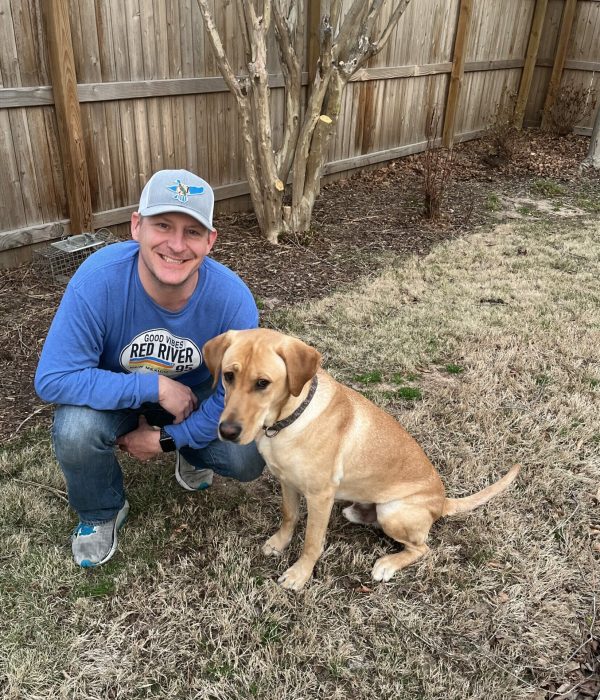 Dr. Matthew Kincaid is Dr. Michael Kincaid's son and has been in private practice since 2010. He earned his doctorate of dental surgery from the University of Oklahoma in June 2010. Dr. Matthew Kincaid is conservative in his treatment philosophy and will figure out the most cost-effective way to take care of your dental needs while keeping a fun, family environment! In his free time, Dr. Kincaid enjoys spending time with his wife and three kids, going hunting and fishing, and training his dog, Duke.